Local Locksmith in Essex: The Lock Father – Highly Recommended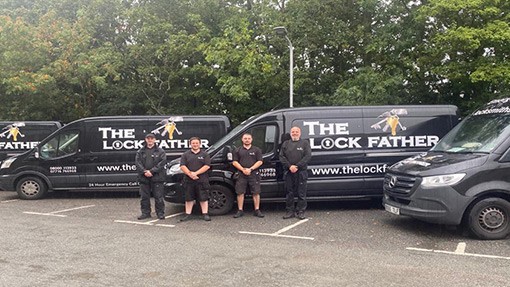 If you're looking for a local locksmith in Essex, The Lock Father is your family-run professional locksmith. We've spent many years as locksmiths and have worked with local customers on their security needs for over ten years now.
Everyone who comes to us has different lock needs, but I'm happy to help them all out. There's nothing that The Lock Father can't do, from installing deadbolts to repairing broken keys and realigning a uPVC door!
Our 1340+ five-star reviews have been built on providing excellent customer service promptly at an affordable price.
Emergency Locksmith Services
With local locksmiths, you don't get to choose when an emergency happens. We'll be there for your needs 24/24 and 365 days a year!
We offer our services for residential properties, commercial buildings, high-security access control systems & more!
Our local Essex locksmith company is the one-stop lock shop so give us a call.
Here are some of the locksmith services we provide and are available to both domestic and commercial customers.
Free home security review and advice

Outbuilding shed and garage security upgrades or improvements

Fit window locks on wooden and uPVC windows

Upgrade door locks to high security and insurance approved locks

Anti Snap locks to prevent euro-cylinder snapping

Key cutting

Burglary repairs

uPVC locking mechanism repair or replacement.

Non-destructive entry

Door hinges adjusting or realigning
We do not touch cars or car keys, as this is an entirely different niche and set of skills that we do not have.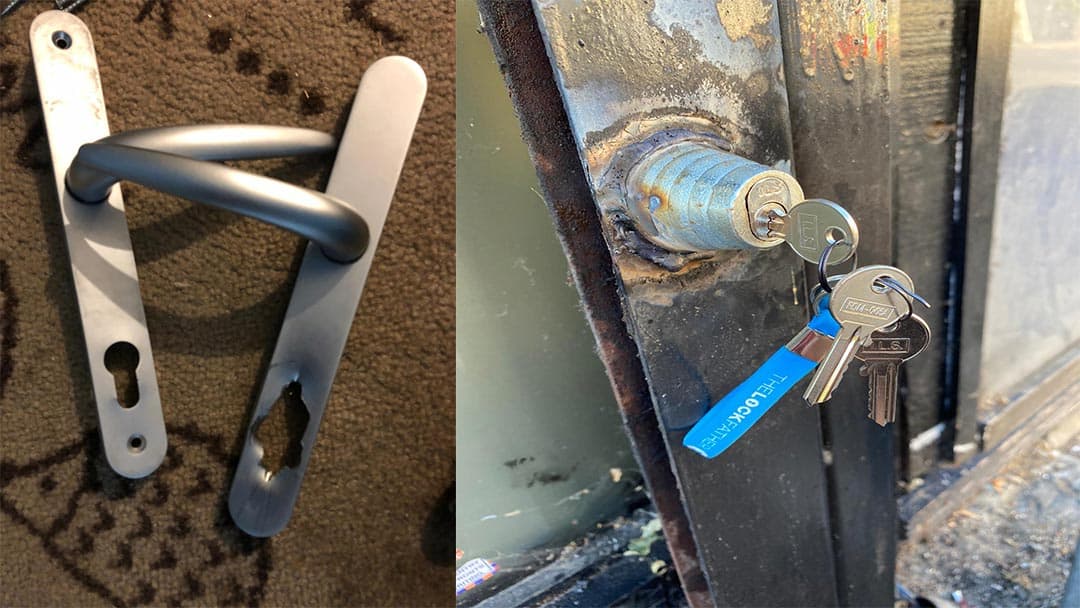 Trustworthy, Fully Qualified, and a Professional Locksmiths
Our genuine local locksmith company is fully qualified with public liability insurance to carry out all locksmith work. We do not make false claims about our local locksmith services but instead offer honest advice on the security of your home or commercial premises.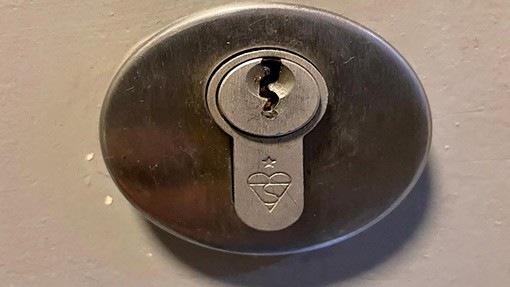 Best Price And Reliable Service
Our prices are affordable for everyone, whether you're a homeowner looking to upgrade your front door lock or a commercial client with hundreds of properties. Our locksmith business has steadily grown on the back of repeat and referrals. Whether installing a new lock or repairing your uPVC door, we will always offer you first-class service.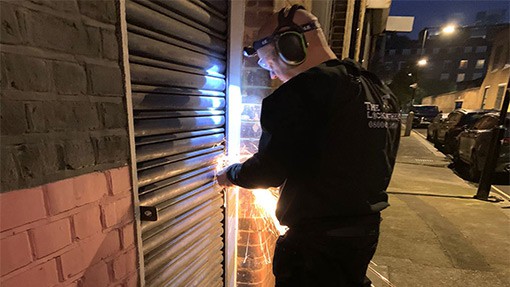 Not All So-Called Professional Locksmith Companies Are The Same
Our local locksmith is close to you, so they will be there in no time when an emergency happens.
If you have lost keys, need your locks changed, or require us to gain entry due to a broken lock, we'll be there for you. Our locksmith can normally get out to your location within 20-30 minutes of making the phone call!
Don't settle for second best by using a national locksmith company that charges over-the-top prices to help pay for their advertisement. Locksmith call centres all cost more, so please be careful.
Even though we operate 24/7, 365 days of the year, we are not a call centre! The team comprises four police vetted locksmiths, who have been trained by Andrew Marsh – The Master Locksmith. So, we always have someone available when you need us the most.
Key Cutting
As mobile local locksmiths, are vans have the necessary equipment to duplicate the most common house, flat or apartment keys. There are some high-security keys that require specialist key cutting machines (additional security measures), which we do not keep on our vans.
Therefore, we have a 48 hr turn around for some of our high-security key cutting jobs. We fully understand that this is sometimes an inconvenience, but your home security is very important to us.
However, cutting a car key is not a service we offer.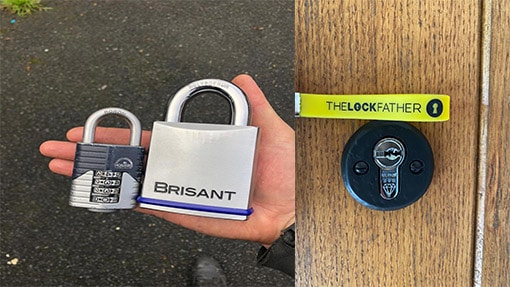 Lost Keys
Some people are just unlucky, or they are just having a bad day. Losing your front door key is a pain and can put certain people in a state of fear. They can not gain access to their property and then become paranoid about break-ins. Changing locks on all external doors would be a great idea, with your home insurance policy often covering the cost.
Knowing your home security isn't compromised because you now have new locks with new keys will be very comforting.
Why Would You Need A Genuine Local Locksmith Company?
Often people need a locksmith when they are locked out of their house or car. As locksmiths, we know how frustrating this is, which is why we always give our customers the best quality service available in town, village, or city centre.
Here are some other situations that require the skills of a locksmith.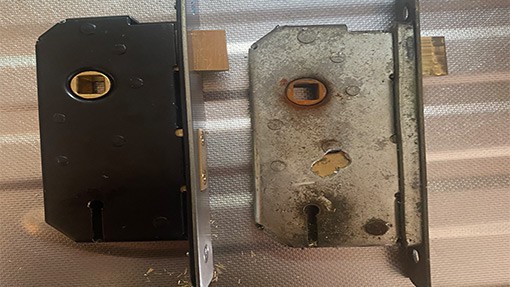 Lock Snapping
The snapping of locks affects doors with euro cylinders that do not conform to British Standards. Cheap locks are made from low-grade metal and have a weak point in the middle where they are easy to break into two.
The internal door locking mechanism is then exposed, enabling criminals to open the door without a key.
This is a locks security issue for homeowners with a uPVC door at the front or rear of the property.
If the lock on your uPVC door doesn't have the British Kite Mark stamped on it, then you could be a victim of euro cylinder snapping.
All emergency locksmiths will offer a lock change as one of their many services—a great opportunity to replace your old lock with a high-security British Standard lock.
Locked Out Of The Property
Getting locked out is a common scenario with uPVC doors and wooden doors in an apartment block.
Some locking mechanisms always require you to use a key to open the door, catching owners out when they take out the bins or check the mailbox.
One of our simple but effective home security tips is to leave a key with a trusted neighbour or friend, as it could save you money.
Getting you back into your property is a popular locksmith service and can be achieved using a non-destructive entry method.
Mechanical Access Control – A Security Improvement
For some properties with communal areas, there is a requirement to control the access to stop unwanted people from getting in from the surrounding areas. The easiest way to do this is to install an electrical or mechanical access control system.
With mechanical access control locks, it's wise to buy the best possible for your budget as cheap locks require constant repair.
Any emergency locksmith will be able to fit a mechanical access control system. Not all locksmiths are qualified to install an electrical access control system, so you may need to shop around.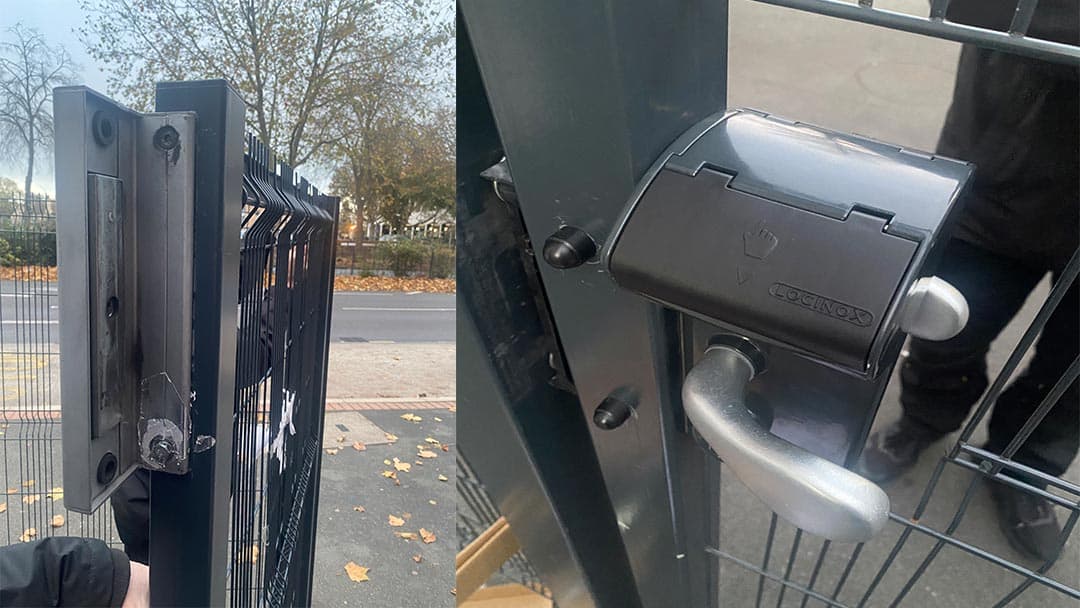 Snapped Key In The Lock
Snapping a key in a window or door lock is often common during winter and cold spells. It's often the result of cheap blank keys from a low-grade key cutting service.
Every emergency locksmith will offer a broken key extraction service from all types of locks.
Door Lock Installation Or Replacement
Installing new locks or replacing an old lock is the most common job a locksmith or emergency locksmith will do. Often it is cheaper to replace a lock than repair one. The only exception is vintage locks, which are used for decoration rather than security.
On the whole, British Standard Locks are reliable, and if they do break, it's because of another issue. Either way, it's still an emergency.
When a lock breaks or a key snaps, it's because the door is miss-aligned, forcing you to put pressure on the key or door handle to get the door to lock.
Adjusting the hinges on uPVC doors or windows can easily bring them back into line, making the locking as smooth as silk.
Contact The Local Locksmith – The Lock Father
You can reach our locksmiths at any time of the day by calling us directly. If you are on a mobile, then click one of the yellow buttons. If it is not an emergency and you prefer email, then go to our contact page.
Whichever option you choose, we will give you a competitive quote for any type of job – key cutting, access control, door realignment or gaining entry.
Our locksmith team is happy to provide security advice over the phone – so please, just get in contact.
Local Locksmith Areas We Cover
We are an Essex based locksmith company, so if you require local locksmiths for Chelmsford, Southend on Sea, Basildon, Billericay, Benfleet, Brentwood, Grays, Maldon, Leigh On Sea, we are the goto emergency locksmiths.
So, we do not cover areas such as Emersons green or Weston Super Mare.