We're the 24 hour locksmith Brentwood residents and businesses have come to know and trust thanks to our dedication to providing high-quality locksmith services that's focused on helping you get back to your day.
Our Locksmiths in Brentwood service is available for all 24 hours, 7 days a week. We have NO call-out charge or call out fee.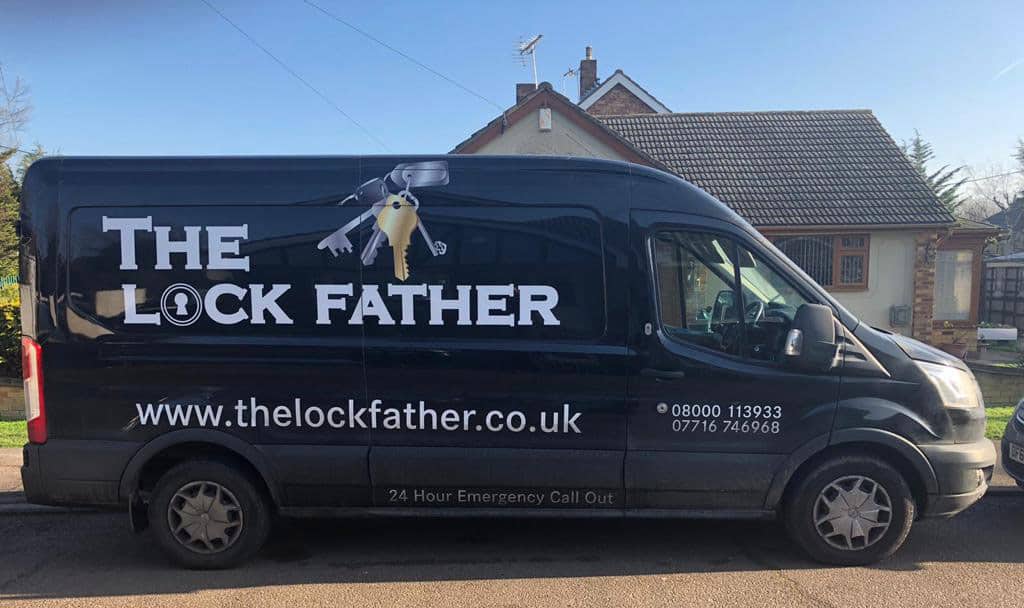 Locksmith Services
Your full  Brentwood Locksmith service. Whatever your needs, we can handle them for you.
Take a look at our extensive service offerings:
Lock installations
Locks changed whether it is an emergency or not
local lock repair
Boarding up
Burglary repairs for the front, back or side door
Master key installation
Key cutting Brentwood Essex
High-security lock upgrades
uPVC door gearbox change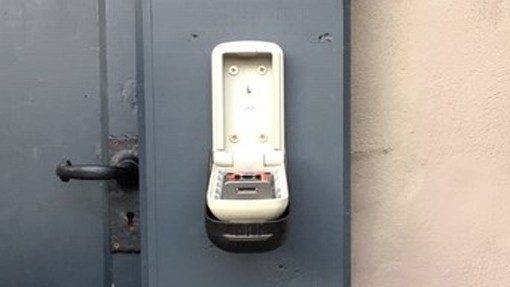 uPVC window locks
Replacement of lost keys to uPVC doors
Push bars
Fire exit security locks
Mechanical Access control
Access control
Garage Locks
Window Locks changed or installed
British Insurance approved door locks
Wide product range for patio locks
Extensive range of Bathroom locks
Emergency locksmith service is available 24 hours a day for local residents
Emergency door opening on wooden and uPVC doors
Local free security advice
Security Systems
No matter what your needs, you can count on our team to provide a professional experience.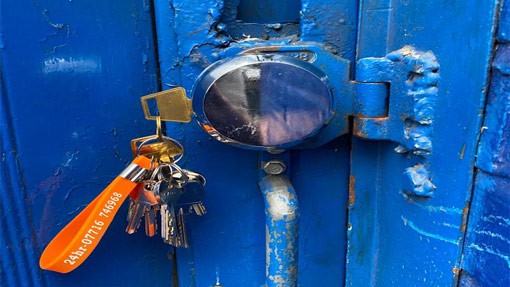 24 Hour Services When You Need Us the Most
We give you peace of mind that help is just a call away no matter what the time of day. Our dedicated, professional locksmiths in Essex are here for you 24 hours a day, every day. Whether you have a lockout emergency or you simply locked your keys in your home or lost your keys after a night out, you can rest assured that we'll be there for you.
How Our Locksmith Service Works
Enlisting the services of the locksmiths Brentwood trusts most is easier than you ever thought possible:
Step 1: Give our locksmiths a ring anytime day or night and tell us about your situation and location.
Step 2: We provide you with a straightforward, fair quote for service. The price we quote is the price that you'll pay!
Step 3: Our CRB checked Locksmiths arrive within 20-30 minutes of your conversation in our professional, fully equipped vans ready to tackle and solve your problem swiftly.
Step 4: Our locksmiths complete the work or service and you get to move on with your day.
Why Choose Us – The Brentwood Locksmiths?
When it comes to choosing a Brentwood based locksmith, there are several options. But as a locally owned and operated business, you can trust us to be there for you when you need us the most.
Our specialists have years of experience in the industry, with plenty of tricks up our sleeves to safely and securely handle your lock with as minimal damage as possible.
If your situation is emergent in nature, we approach the situation with the urgency and attention it deserves. Our master locksmith is a rapid entry specialist, meaning we have the tools and expertise to decode any lock quickly and efficiently.
Best Reviewed Local Locksmith Service
 Having been in business for over a decade in Brentwood Essex, we have accrued nearly 1327 5-star reviews.
Our reviews can be viewed across several platforms, such as Google, Buy with Confidence and Check A Trader.
Our local locksmith services always put our customers first, both for commercial and residential properties.
However, if you would like further information, then please get in contact by phone, email or visit our website. We are all CRB checked and cleared.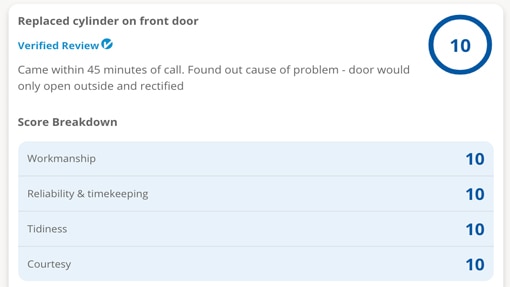 For the Master Local Locksmith, Offering a Great Service, Get in Touch Today
Whatever your local locksmith service needs, you can rest assured that help is just one phone call away. Our friendly, professional team is here to help you solve your problem while alleviating any stress you have in the process. Whether it is an emergency or not there is no lock that we can not defeat. So, please if you have an issue with your door locks get in contact before it becomes an emergency.
Give us a ring today for a fast, affordable quote and prompt service. We are not a call centre but a family run business, with no call out fee. You can also follow us on social media: Facebook or Linkedin.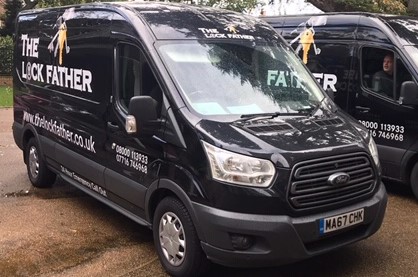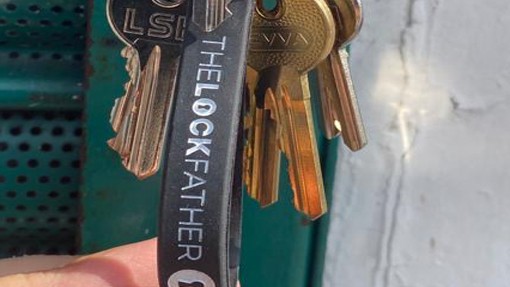 Frequently Asked Questions
✅ How much is the average cost for a locksmith?
For our trade, the prices are determined by an hourly rate. Depending on their experience and reputation that price can range from £60 - £85 per hour during the day. However, at 2 am that cost could be considerably more but is justified by the response of the engineers. Please ring our number or message us to get our prices. Newly qualified locksmiths tend to charge less and will take considerably longer to complete the task.
✅ Is it worth becoming a locksmith in Brentwood?
Yes, we think it is - but we would advise doing an apprenticeship and we sometimes offer one. You'll learn soo much more in a shorter period of time. You can do a two-week course, which will only cover the very basics. You'll quickly get yourself into a situation where you be frustrated and probably do more damage than good.

If you have a criminal or police record then you will find it hard to enter the trade.
✅ Is it cheaper to replace locks or rekey?
This is a depends question. If the old lock that requires rekeying is fitted to external doors and doesn't meet the current home insurance standards, then it is advisable to change the lock. Even if it costs more. Common home locks are not that expensive, so it would be cheaper to change the lock rather than rekey an old one. Just ensure the British Kite Mark dated 2007 is present. New locks come with new keys mitigating any lost or non-original keys.
✅ Do locksmiths make a lot of money?
No, but they do make a comfortable wage especially when they are employed by a company. The cost of running the business is expensive particularly when you take into consideration online advertising costs. Like any job, the harder and smarter you work the money you'll make. To make a good living you will need to be open 24/7.