Locksmith Hadleigh in Essex
If you are looking for or desperately needing an emergency locksmith in Hadleigh, then please call The Lock Father. We are a local locksmith business offering the best possible service for both business and home security. With five locksmiths that are CRB/DBS checked and cleared, we are able to provide a locksmith service 24/7 for 365 days of the year.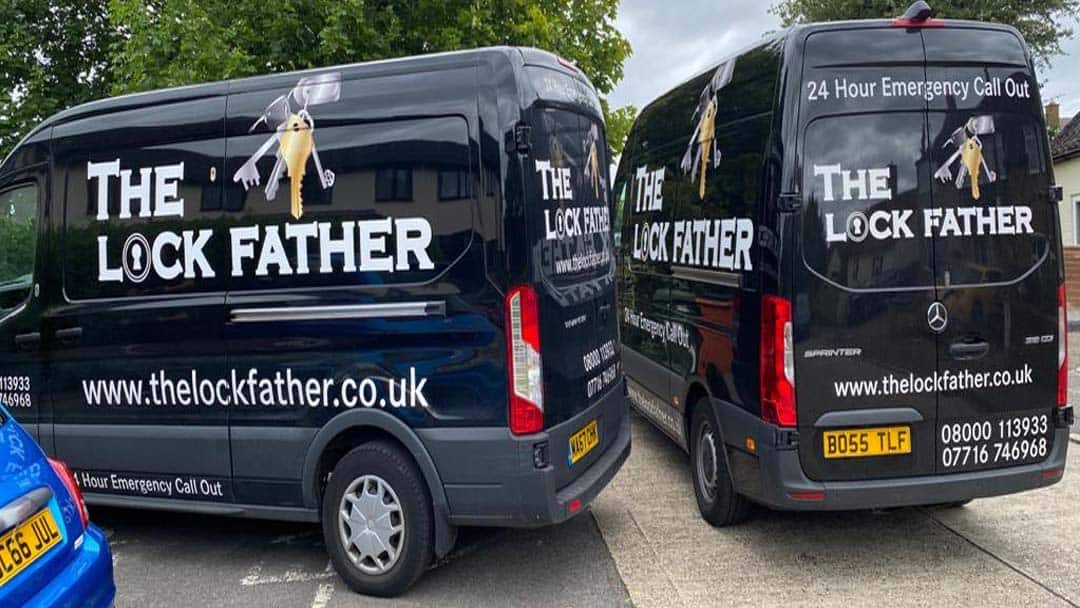 Coronavirus Update
Throughout COVID 19, we have been called out on various emergencies and we have always respected the social distancing and used antiseptic wipes and hand sanitiser wherever possible.
Why Are Locksmiths In Hadleigh Required?
Our locksmith services in the Hadleigh area are often required for many reasons but depending on the time of the year they can be narrowed down to the following:
Summer Time
During hot spells in the summer, our services are often needed as friends and families either get locked out of their house/flat or they can not close and lock the door. In both scenarios, this would be an emergency but a straightforward issue for our expert Hadleigh locksmiths.
November/December Peak Locksmith Season
November and December are often our busiest times as there are lots of families moving around the country leading to lost or forgotten keys and party-goers. Sadly, party-goers often get locked out due to them losing their keys in town. Lastly, during cold spells, we often see keys getting snapped inside of the door locks, often due to poor quality duplicate keys, leading to a call out of the best Hadleigh locksmith (The Lock Father).
Can You Complete Your Locksmith Work On The First Visit?
Yes, the vast majority of the locksmith work we carry out can be completed on the first visit because our vans are always fully stocked with the most popular British made locks. However, they are the odd occasions where this is not possible and we will know as soon as we get to the property.
Hadleigh Locksmith Services
Our Hadleigh locksmith services include some of the following:
Installation and repair service of wooden or uPVC door locks
Rekeying of old locks
Lock opening
Locks for windows
Home safes unlocking
Broken key extraction
Office and Facility lockouts
New Lock installation & repair
Free Property security review
High-security lock installation that meets insurance company standards
Master key systems
Fire code locks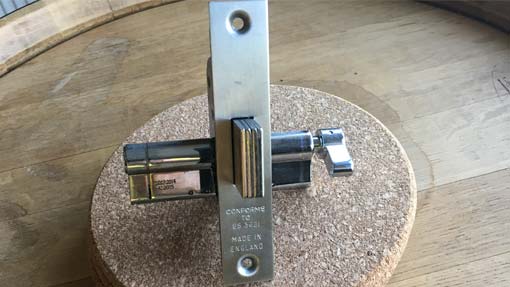 Best Reviewed Locksmith in Hadleigh
There are dozens of locksmiths Hadleigh to choose from, but The Lock Father is currently the one with the most positive reviews. We have gained these reviews from providing a great experience and service to both the domestic and commercial sectors over the last 10 years.
Key cutting Hadleigh
Mechanical access control locks
Free security inspection service
Burglary repairs
uPVC gearboxes
uPVC handles
If there is a locksmith product or service you require but is not listed above here, then please give us a call as the full list of our locksmith services is too long to list. The locks we use conform to the recommendations issued by your home insurance provider. They will protect you from the most common forms of entry used by burglars. The locks we supply come with a 12-month warranty and our workmanship is always to the highest standard. Please be aware; we do not cut car keys or accept automotive locksmithing work.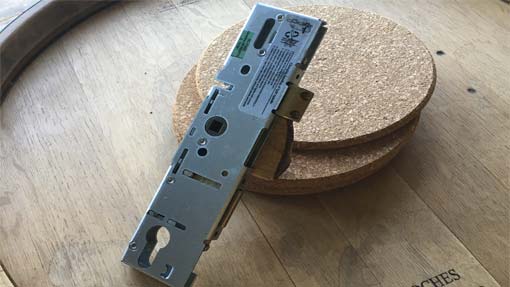 Call Centre
Over the last ten years, there has been a rise in national locksmith companies who are run by a call centre. Often the locksmith they send is not local, has higher fees and is difficult to contact if there are problems. Sadly, their reputation is different from ours. Please, if you are looking for a locksmiths Hadleigh always ask if they, as a business, are local.
Hadleigh Security Specialist
The Lock Father is more than a locksmith but we consider ourselves as Hadleigh's security specialist, which is underpinned by our superior locksmith knowledge and experience. So, whether it is a property or land that requires securing, we are the Hadleigh locksmith that can help.
Hadleigh Emergency Locksmiths Available 24/7
Our Hadleigh locksmiths are on call 24 hours a day, every day of the year, so please call us sooner rather than later. If you are locked out of your house, we will get you in, no matter what the time it is. There is a price/fee difference between 3 pm and 3 am, but all of this will be discussed with you on the phone. Please if there are any questions just pick up the phone and ask one of our emergency locksmiths.
Get in Contact With The Hadleigh Locksmith
There is no lock situation we not have seen before, so we are in the best place to assist you with your issue. So, please get in contact with The Lock Father 07716746968, for great prices and fast response times.