Have you ever experienced that heart-dropping moment when you realise you've lost your keys? Or perhaps you have just moved into a new home and are unsure how many copies of your keys are out there.
Either way, a professional locksmith is your best bet. However, choosing one can be more complex than picking a lock. What should you look for when hiring a locksmith? Sit tight because this comprehensive guide is about to unlock the answers.
When hiring a locksmith, it's important to look for accreditation from recognised organisations, positive reviews or referrals from previous customers, a wide range of services including emergency lockout services, transparent pricing, availability 24/7, including weekends and holidays, free security review and advice to improve and enhance your property's safety and security, use of British Standard and insurance-approved locks, DBS/CRB clearance, experience in dealing with various types of locks and security systems, and a physical address and easy accessibility by phone.
It's also important to avoid dubious locksmiths who offer low quotes and inflate the invoice after the work is completed. Considering these factors will increase your chances of finding a qualified and trustworthy locksmith.
Call Essex's Leading Locksmith Company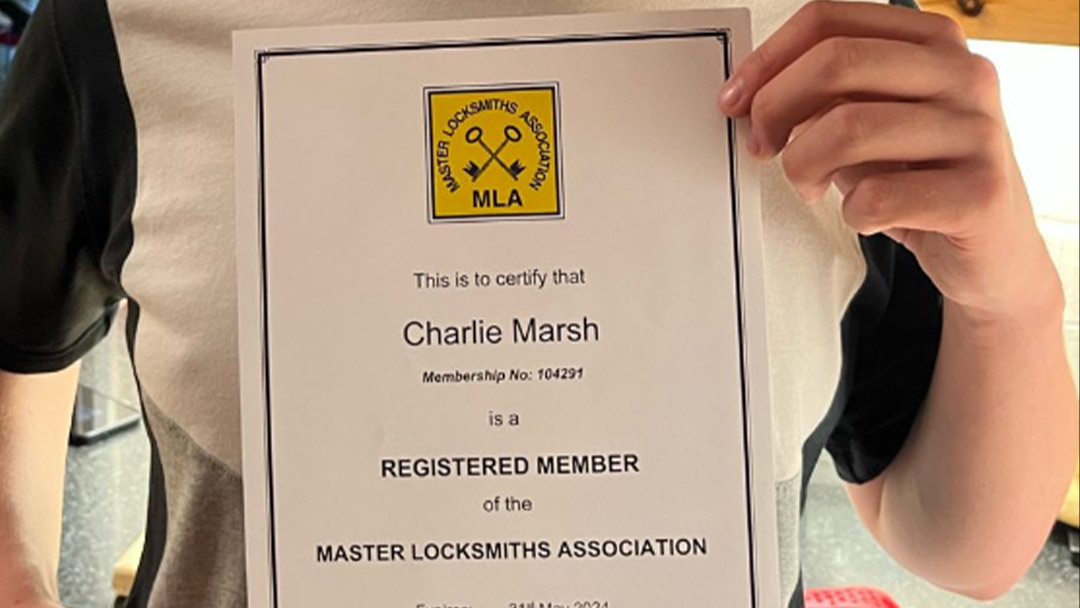 Qualifications to Seek in a Locksmith Service Provider
When it comes to hiring a locksmith, there are certain qualifications that you should always look for. This will help you ensure that you hire a skilled, reliable, trustworthy locksmith. Here are some of the key qualifications for seeking a locksmith.
First and foremost, it's important to look for a locksmith who is licenced and insured. This means that they have met certain requirements set by the state and carry insurance that can provide financial protection in case anything goes wrong during the job. A licenced and insured locksmith will likely be more experienced and better trained than an unlicensed one.
In addition, it's important to check if the locksmith has certifications or accreditations from recognised organisations. For example, The Locksmiths Association offers accreditation to its members who meet certain standards of professionalism and expertise. Hiring a locksmith with such accreditation can help you feel confident that you're working with someone highly skilled.
Some people may argue that qualifications aren't everything when hiring a locksmith. They may say that experience and customer reviews matter more. While those things are important, having certain qualifications can give you added peace of mind.
Think of it this way: if you were looking for a doctor or lawyer, you'd want to ensure they had specific qualifications before entrusting them with your health or legal matters. Similarly, when hiring someone to work on your home or business security, you want to ensure they're qualified for the job.
The Lock Father - 24/7 Emergency Locksmith
Accreditation and Certification
One qualification that we mentioned earlier was accreditation or certification from recognised organisations. Let's dive deeper into why these things matter when selecting a locksmith.
Accreditation and certification from relevant organisations show that locksmiths have completed specific training and have committed to following certain standards or codes of conduct. For example, a locksmith accredited by The Master Locksmiths Association has shown that they know all aspects of locksmithing, including design, installation, and maintenance.
One of the benefits of hiring an accredited locksmith is access to specialised services. Accredited locksmiths may be able to offer additional services such as security system design, key cutting or replacement, servicing and repair of locks.
However, some may argue that accreditation is unnecessary because it does not always guarantee high-quality work. There may be skilled locksmiths who do not hold any certifications or accreditations but can still do excellent work.
But consider this: Just because someone can pick a lock doesn't mean they know how to install one properly. Accreditations and certifications confirm that a locksmith has the theoretical knowledge needed to support their practical experience and ensure you're working with someone who understands the industry's best practices.
Additionally, accreditation often requires continuing education and regular assessments. This means you get assurance that your locksmith understands the latest techniques and technologies in the field.
According to the Bureau of Labour Statistics, as many as 63% of people will need a locksmith's service at some point.
A nationwide study in 2021 revealed that nearly 75% of consumers felt more comfortable hiring a locksmith with professional certification and accreditation.
A survey of consumer experiences in the US showed that 65% of people found emergency lockout services to be highly essential when choosing a locksmith.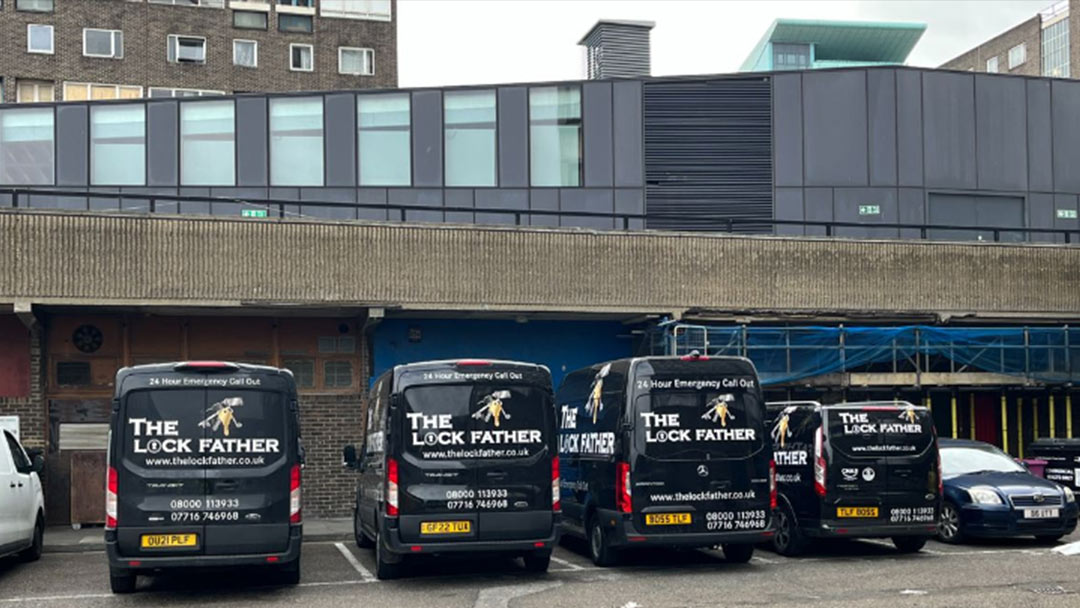 Experience and Expertise
When it comes to locksmiths, experience and expertise are crucial factors you must consider before hiring one. Although accreditation and certification prove a locksmith's qualifications, their practical knowledge and experience in dealing with various locks and security systems are equally important.
An experienced locksmith has dealt with a wide range of lock issues and uses this knowledge to provide the best possible service to clients. For example, they can offer advice on the different types of locks for various settings or help upgrade your current security system for better protection against burglars.
Moreover, an expert locksmith will have the necessary skills to handle lock-related problems efficiently. They can troubleshoot issues quickly, determine the best course of action, and complete tasks promptly. This level of skill and speed is often necessary during emergency situations such as lockouts to ensure you get back inside your property quickly.
I once had a client who had hired an inexperienced locksmith to install new locks on their doors because they offered cheaper rates than other professionals in the area. Unfortunately, after some time, the client discovered the locks were installed incorrectly! This could have resulted in an easy break-in opportunity for any potential intruders. If they had only hired a more experienced locksmith instead, this expensive issue would have been avoided.
Therefore, always ensure that you choose a locksmith with a reasonable amount of experience in the field. One way to verify their experience levels is by asking for their credentials or requesting proof of previous work done. You may also want to consider recommendations from friends or family members who have hired one before and received excellent service.
Now that we've discussed why experience and expertise matter, let's explore how to verify a locksmith's credibility.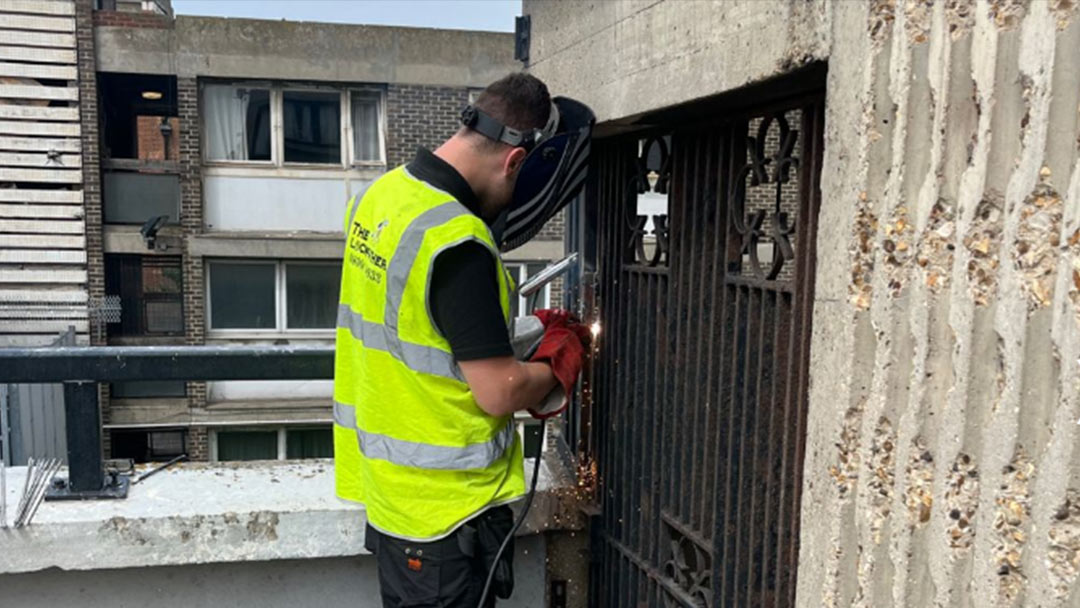 The Lock Father - The Door Lock Specialist
Verifying a Locksmith's Credibility
Before entrusting the safety and security of your property to a locksmith, it's crucial to verify their credibility. Locksmiths with a good reputation and track record are more likely to provide better services and protection.
One way to verify credibility is by checking customer reviews and references. You can check Google, Yelp, Check A Trade sites or social media platforms like Facebook/Twitter for reviews that customers may have left there. Here, you'll find real experiences from previous clients, whether positive or negative. Reading through these reviews will give you an excellent idea of how reliable a locksmith is.
It's also important to ensure the locksmith you're hiring has the necessary certificate or accreditation. Accreditation from relevant industry bodies shows that the locksmith has received adequate training in their craft and operation under professional industry standards.
For instance, at The Lockfather, we ensure our licences are up-to-date so our clients can be confident they're getting exceptional service from trained professionals. It takes hard work and dedication when locksmiths must prove their qualifications and pass a background check, which is essential before being accredited.
However, when researching your options, be cautious, as not all accreditations hold equal weight. While some associations do comprehensive vetting before granting membership, others only require a nominal fee & membership. As a consumer looking for quality assurance, always inquire about which preferred locksmith holds association credentials.
Now we've covered verifying credentials, let's move on to our next section – evaluating locksmith services and pricing.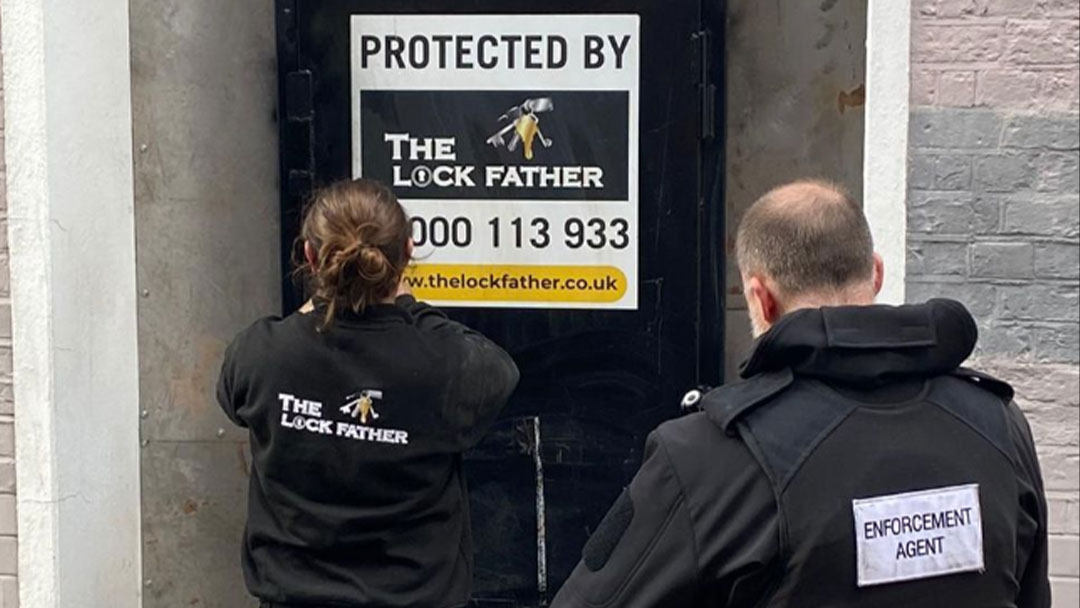 Customer Reviews and References
When looking for a locksmith, finding one with a proven track record of providing reliable and quality services is important. One way to do this is to read customer reviews and references. A reputable locksmith will have positive reviews from previous customers across multiple platforms.
For example, we take pride in our commitment to customer satisfaction at The Lock Father. We encourage our customers to leave reviews on Google, Check A Trade, and Buy With Confidence. We're proud to say that we have a 5-star rating on all three platforms, with customers praising our professionalism, efficiency, and expertise.
Reviewing reviews can help you understand a locksmith's communication skills, response time, pricing transparency, and overall customer service. It's also a good idea to ask the locksmith for references before hiring them. Contacting these references can provide additional insight into the locksmith's reliability and work quality.
Keep in mind that some negative reviews may be outliers or simply misunderstandings. However, if you notice consistent negative feedback about a particular issue – such as hidden fees or unprofessional behaviour – it may be best to look for another locksmith.
Ultimately, reading customer reviews and references can give you peace of mind when choosing a locksmith. But it should not be the only factor in your decision-making process.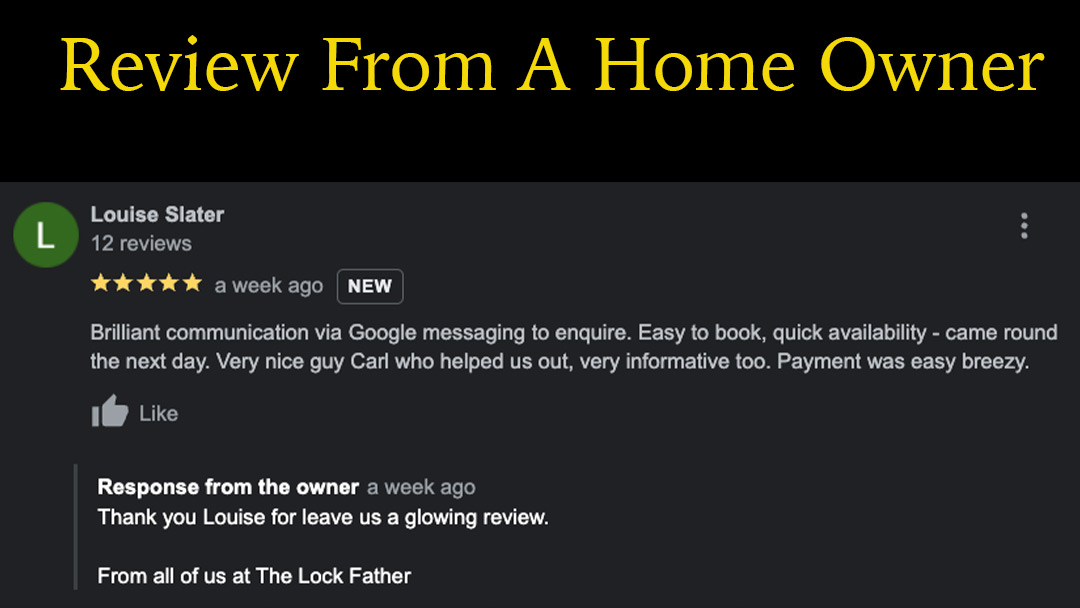 Evaluating Locksmith Services and Pricing
When evaluating locksmith services and pricing, it's important to consider both the range of services offered and the pricing transparency.
Locksmith services have evolved beyond simply duplicating keys and unlocking doors. Today's locksmiths offer a wide range of services, including installing, repairing, and replacing locks, safes, CCTV cameras, alarm systems, and access control systems for residential and commercial properties.
At The Lock Father, we offer a comprehensive set of locksmith services that cover all these areas. Our team of experienced professionals can help you with your security needs.
Additionally, it's important to look for transparent locksmiths about their pricing. A good locksmith will provide a clear and detailed estimate before they begin work, broken down by service and material costs. Beware of locksmiths who quote a low price upfront only to pay additional fees later.
The cost of locksmith services can vary depending on the job's complexity, the type of locks or security systems being installed or repaired, and other factors such as time of day or the location of the job site. While it's important to be wary of extremely low quotes, it's also important to recognise that higher prices may reflect additional expertise, certification, or higher-quality materials.
When evaluating locksmith services and pricing, it's important to consider all the factors involved and make an informed decision based on your specific needs and circumstances.
Range of Services Offered
When hiring a locksmith, it's important to look for one that offers a comprehensive range of services to ensure they can meet your specific needs. Apart from emergency lockout services, an experienced locksmith should offer various services catering to your security needs.
For residential properties, locksmiths should be able to handle issues such as lockouts, broken key extraction, lock repair and replacement, door re-alignment, and window lock installation. Additionally, they may provide smart home integration services or assistance in upgrading your existing security systems to enhance your home's safety.
On the other hand, commercial properties have unique security concerns that require specialised skills. A reliable commercial locksmith should be adept at installing and replacing access control systems, master keying and re-keying locks, and high-security locks. Some may also offer safe installation or repair services.
Ultimately, before hiring a locksmith, you should research what services they offer to see if they can meet your requirements.
For instance, if you're running a small business and need an emergency repair on the office safe due to a forgotten combination or malfunctioning digital keypad, you'll want to find a commercial locksmith with expertise in safe installation and repair.
Pricing Transparency
Another crucial factor in choosing a trustworthy locksmith is pricing transparency. It's important to avoid being taken advantage of by false advertisements or hidden charges that inflate the bill beyond expectations.
A reputable locksmith will give you clear and upfront pricing information based on the specific service that you require. They may also recommend alternative cost-effective solutions tailored to your budget constraints without compromising quality.
It's important to remember that there isn't usually a standard rate for these services, since prices depend on factors such as location and time of day/night required. However, be cautious when receiving quotes significantly lower than those from other locksmiths, as they could be misleading.
A reliable locksmith should provide you with a detailed estimate of the work, including any additional fees, such as service charges or materials, used before starting the job to avoid confusion over pricing later on. Quality over cheap pricing must be your priority when selecting a good locksmith.
However, some customers may find it challenging to pay an increased price unless they explicitly agreed to such charges at the outset and had transparency of costs from start to finish. In this case, it is imperative that you fully understand the pricing policy of the locksmith's company before hiring them.
In short, choose a locksmith with clear and transparent pricing policies to help you understand what you are paying for before beginning your work.
Local Locksmith Research and Selection
When it comes to finding a locksmith, local research is crucial. Hiring a local locksmith offers you faster response times and ensures that the locksmith has knowledge of the area, including its specific security concerns. Here are some tips for researching and selecting the right local locksmith.
Start by asking friends, family, and colleagues if they have any recommendations for local locksmiths. Personal referrals are often reliable as they come from people you trust who have had firsthand experience with the locksmith. You can also search online for local locksmiths in your area and read their reviews on Google, Yelp, or other review sites.
Once you have a list of potential locksmiths, verify their credibility through phone calls and emails. Ask about their experience, certifications, and services offered. A trustworthy locksmith should be willing to disclose such information and provide clear details on pricing estimates and guarantees offered for their work.
It's important to note that some locksmiths may advertise themselves as "local" even though they operate outside your area. Be wary of these claims and verify their location before hiring them. You can do this by checking their physical address or visiting their store location.
Think of a local locksmith like a neighbourhood supermarket versus a big-chain grocery store. The local supermarket may have fewer options than the big-chain store, but it offers a personal touch, better customer service, and knowledge of the community's needs and preferences.
When hiring a local locksmith, consider their availability beyond regular business hours. Emergencies can happen anytime, so having a locksmith available 24/7 is crucial. Some locksmiths will offer emergency lockout services or other emergency repair services outside normal business hours at an additional cost.
Hiring a local locksmith can provide peace of mind that you have someone nearby who can quickly and efficiently handle your lock-related needs. By researching and selecting the right local locksmith, you can expect reliable service, fast response times, and expert knowledge of your area's unique security concerns.
If you have any questions or queries, then please get in contact.