There are many reasons or scenarios as to why you might need a locksmith Chelmsford but anywhere across the country. Having been in the security trade for over a decade, I have compiled 9 common situations when I as The Lock Father (leading locksmith in Chelmsford) have been needed. Alongside the common scenarios, I have tried to add context as to why these incident have happened. Sometimes, by taking preventative action, you can avoid the need for a locksmith. If in doubt, call us now on 01245 701139.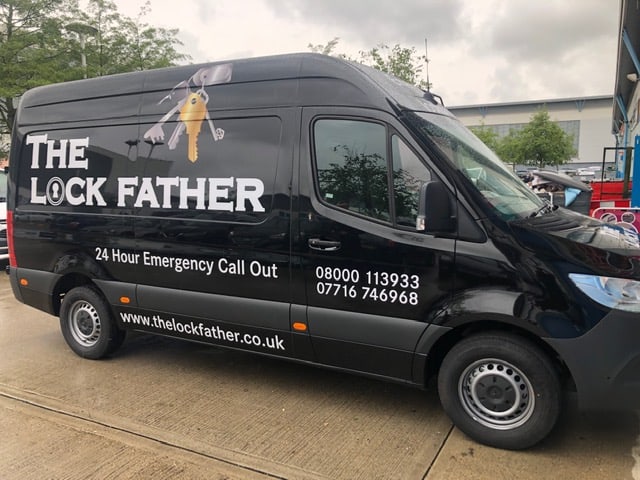 You are Locked Out Of Your House.
One of the more common reasons why people need a locksmith is that they are locked out of their house, flat or bungalow. Having spoken to a lot of people about this, they have all agreed that the initial feeling of when you realise that you are locked out is dread and misery.
If you ever found yourself in this situation, please ring a locksmith. You could try and gain entry of yourself and if successful, save yourself a few quid. The flip side, if you fail to gain entry but cause damage to the lock or locking mechanism than you will get a bigger bill from a locksmith. Not only has he got to get entry to your property, but he will need to either repair or replace the damaged lock or mechanism. So, please call an independent locksmith.
3 Common Reason Why People Get Locked Out.
I have come across three common scenarios as to why people get locked out of their house, and they are: snapped key in the lock, keys are in the house, lock failure.
You have Snapped your Key in the Lock
A snapped key in a lock rarely happens with an original key that came with the lock. However, replica keys that are cut from cheap blanks tend to be the issue. Cut keys from certain places use cheap blanks that are made from low-grade metal. Low-grade metal twists easily and breaks. So, to avoid this, please only get your keys cut from high-quality blanks.
Lost or Misplaced Your Keys
Losing or misplacing keys seems to happen more often in the summer months and during the Xmas party season. An individual has returned home, goes to the front door and then can not find his keys. The keys could have fallen out of their pocket in the taxi. Or the keys have fallen out of their pockets in a restaurant or pub. My Top Tip is to leave a key with a neighbour. Please do not leave a key under a bin. Everybody knows to look their first for a spare key.
Keys are in the House
A situation where someone is lockout of their house and their keys are inside is widespread, particularly those with uPVC door with a split spindle. A split spindle means that when a door is closed, you always need a key to get back in. This is very popular on bin collection day, where people nip out to put the bins out, only to return to find the door has closed behind them.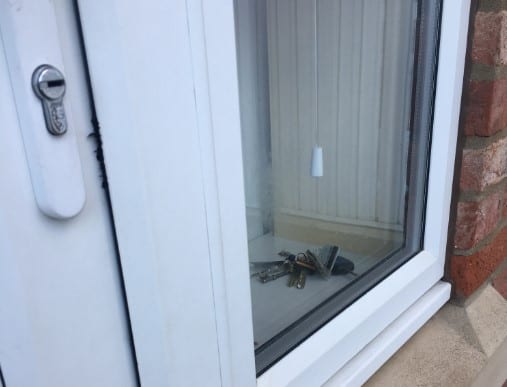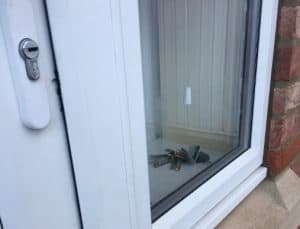 Your Bag or Keys have been Stolen
Sadly, this reason for needing a locksmith is getting more frequent. If your keys were stolen and there is no way an individual can link your keys to your address. Then you have a bit more time to react and get your locks changed. If your bag is stolen, with your keys, a wallet or a purse, then you are going to need an emergency locksmith.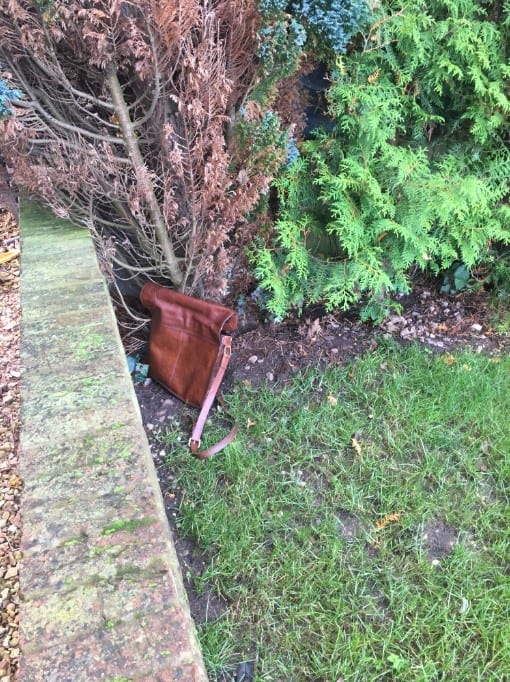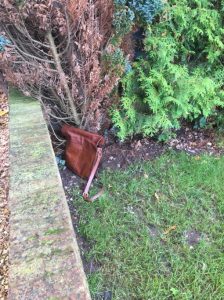 The criminal can now link you, your keys and your address together. He may not strike now, but he could do whenever he feels like it. To stop you from worrying, please get your lock change, and in this circumstance, your insurance may cover you.
You Have Just Moved House
This is a must for your peace of mind. When you move house, you an estate agent will give you a set of keys. That estate agent can not and will not guarantee that no one else has got a copy of your keys. Anyone, from a local dog walker, a neighbour or a tradesman could have unrestricted access to your property. So, the best option is to get your locks changed by a local independent locksmith.
Moving home is also an excellent opportunity to upgrade your locks to the latest British standard. Some old locks are far to easy to bypass, pick and drill. A good option is to have your locks keyed alike so that one key operates all of the locks. Keyed alike locks, save you from having to carry a big bunch of keys, impersonating a prison warden.
You Have Separated from your Partner
When a relationship ends, it is never on a good note, especially if it is has been a violent or an abusive partnership. Without a doubt, having your locks changed, by a qualified locksmith is a must. By having your locks changed, you can be confident that your ex will no longer have access to your property.
What locks would you Suggest?
In this situation, please spend a bit more money and get high security, British Standard locks fitted. For a uPVC door, we would recommend a British Standard Euro Cylinder with three diamonds. For wooden doors, we suggest a British Standard mortice lock at waist height, with a British Standard Night Latch at shoulder height. A decent independent locksmith will always have those locks stocked on his van.
Door Chain
I personally still love the old school door chain. This will allow you to open the door by an inch or two to see who is at the door and check ID. You can even pass small parcels through the gap in the door.
Home Insurance Compliance
Depending on how your area is rated (low, medium or high) for criminal activity, it will appear in your home insurance compliance paragraph. For high-risk areas, you will need to ensure that you have the correct locks fitted. If you do not and are a victim of a burglary, some insurance companies will use this as a reason to either not pay you or reduce the payout. Depending on what type of door you have, will depend on what locks you need fitting. A good locksmith will be able to advise you so that you can satisfy your insurance requirements.
Wooden Doors
For wooden doors, you will always need a British Standard Mortice Lock Fitted dated 2007. If you live in an area with a high crime rate, then the insurance company can also insist on a high-security British Standard Night Latch to be fitted. Other items can be installed, such as an anti kick plate around the keyhole for the mortice lock. The kick plate will stop the door from being kicked in. Hinge bolts can be fitted to prevent criminals from gaining access by targeting the door hinges.
uPVC and Composite Doors
Increasingly insurance companies are insisting on doors should be fitted with a British Standard Euro Cylinder. Previously, all they wanted was a uPVC door to have a multi-locking point strip. Whereby, when you lift the handle, additional bolts or hooks came out of the door. However, due to improved burglary tactics, they are now insisting on a high-security euro cylinder.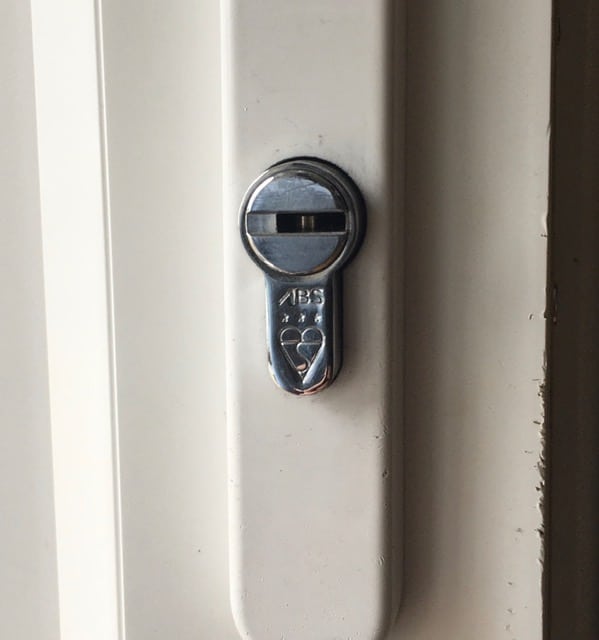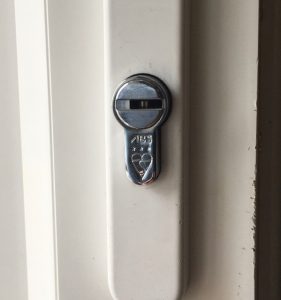 Additional Security on Your Empty Commercial and or Residential Property
Empty properties are a magnet for undesirables, that if they gain access will occupy your property. They will seize your property until you have forced them out through the legal process. While you are going through the legal process, they will damage your property, through graffiti and barricading the doors. Materials used for the barricading the doors are typically stripped from the building, causing more damage.
So, to prevent this, please bolster your security on your empty property. Not all locksmiths have the skills that we do. For commercial properties, you will need new metal gates/doors, adding to stop them from gaining access. Please see below.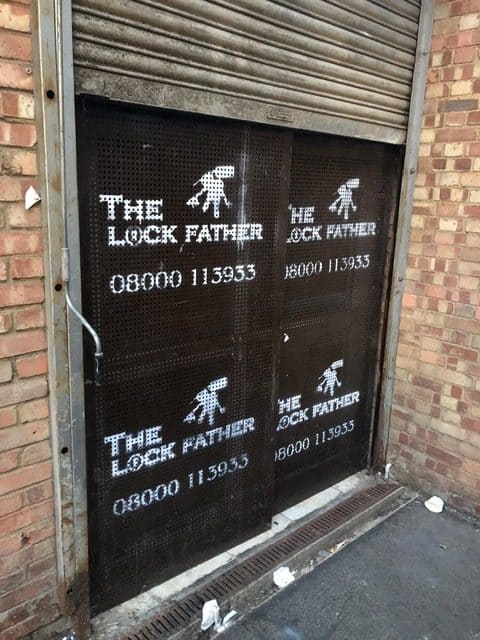 Your Door is Difficult to Shut.
If your door is difficult to close and even harder to lock, then you will need a locksmith. If the door locks while the door is open, then the issue is the alignment of the door being out. During extreme weather conditions, the door will either expand or contract. Over time the door will drop and or warp. Also, if you have young kids hanging off the door handle, this to will also negatively affect the alignment of the door.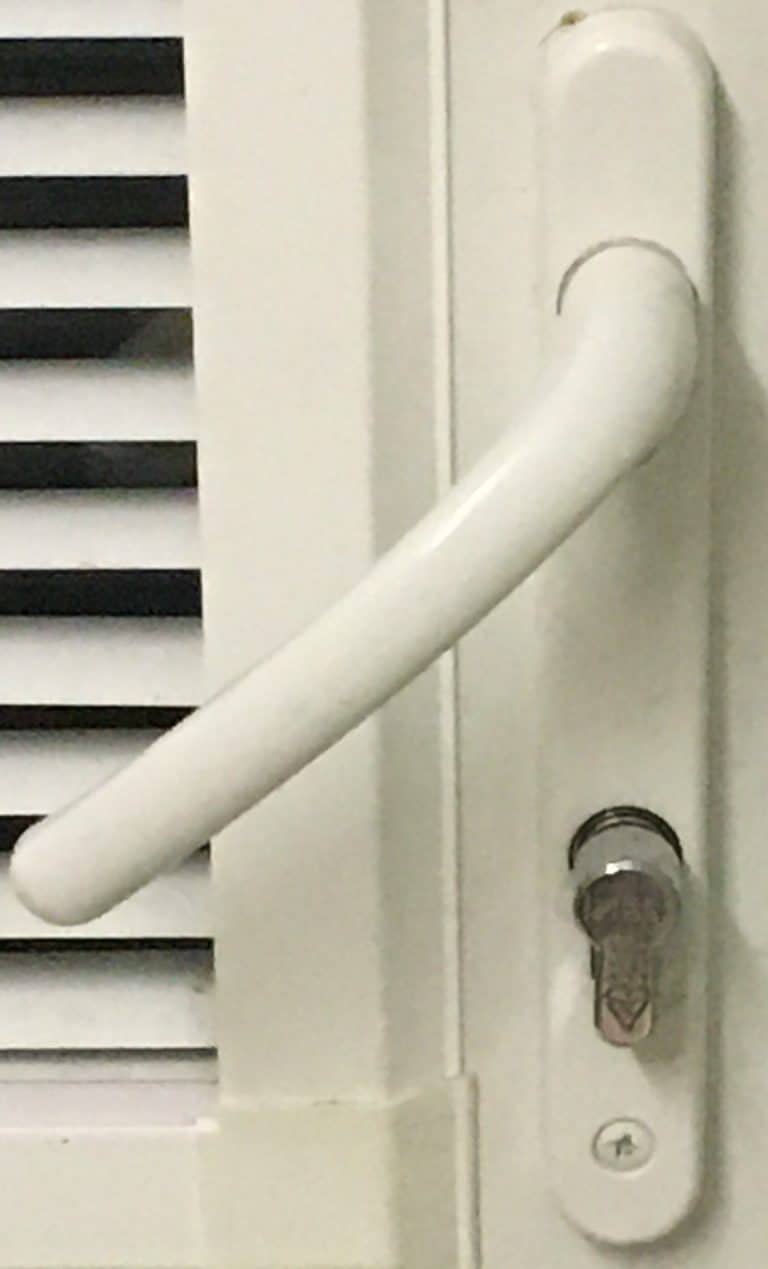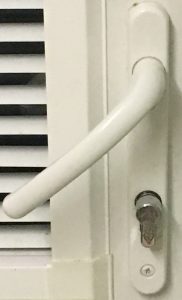 Door Realignment
Door realignment is straight forward for an experienced locksmith. With uPVC doors, it can be a quick turn of the adjusting screws in the hinges. Or the glass in the door (particularly for patio door), will need repacking.
For wooden doors that have not had regular maintenance, the solution can be tricker. Sometimes, if the door shuts but doesn't lock, we can adjust the keep in the frame. On other occasions, the door will need rehanging. Please get in contact if you are having trouble locking your door.
Lockable Window Handle or Window Locks Fitted
Windows are a vulnerable point on any property, commercial or residential. For residential properties, your insurance company will insist on a lockable window handle on all of your uPVC windows. Any qualified locksmith can easily fit these. Please see below for an example of a lockable uPVC window handle.


For wooden windows, you would need to fit locks that can not be interfered with, if an intruder broke the glass. Sometimes, you will see locks fitted to the bottom window of a sash window. These are poor security choice as they can be open through broken glass.
Garage Security
Last but not least, garage security. The security of a garage is usually an afterthought until it is security is compromised. An experienced locksmith will be able to advise you on improving the safety of your garage.
The weak point on any security is the sides. Often they are prised open. To stop this, please hire a locksmith to add security deadbolts to either side of the garage door. The deadbolts prevent the garage door from being bent open.
If your garage has a euro cylinder fitted, then please ask the locksmith to replace it with a high-security euro cylinder. Please see below for an example.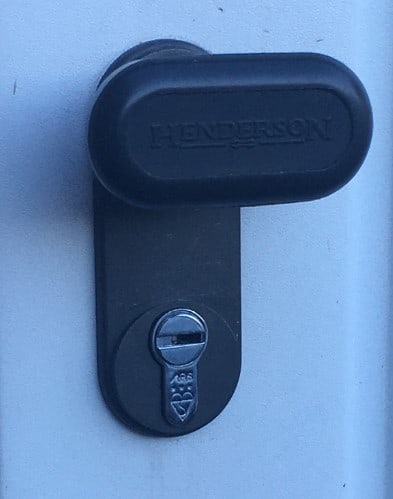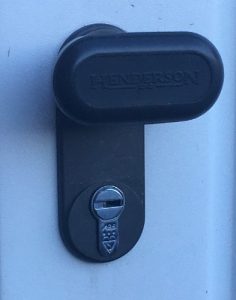 Lastly, and especially if your garage is in a block, have a garage defender fitted. A garage defender is installed on the floor and physically stops the garage door from opening. The defender is a great visual deterrent.
Frequently Asked Questions
When Do I Need A Locksmith?
The most common reasons for needing a locksmith are when you are locked out of your house, require a lock change, or they need to improve their property security. Some people have tried to solve the situation themselves, but have just caused further damage and increased the cost.
Are Locksmith available all year round?
Some are, and some are not. To make matters worse, some Locksmiths claim to be available 24/7 but do not answer the phone at the weekend. However, with a team of 5 locksmiths, The Lock Father is open all year round, 24/7 and 365 days of the year.
Do Locksmith do home security inspections?
Yes, the majority of locksmiths will offer free home security inspections. The main aim of these is to ensure that your locks comply with your home insurance policy. All locks need to have the British Kite Mark stamped on them. If in doubt, then please get in contact, 01245 701139
Can you Replace a Non Locking Window Handle With One That Locks?
Yes, on the majority of uPVC windows, you can change a non-locking window handle with one that does. Lockable window handles are essential because you should satisfy the requirements of your home insurance policy to ensure that you are fully covered.